Nadja – Clementine – APHER® – Katja – Sophia – Yuka – Rebecca – Jing
Kunstpavillon in Alten Botanischen Garten,
Sophienstraße 7A, Munich
Ausstellung: 09.03.2022 – 27.03.2022
Jewellery as protection, jewellery as material, jewellery as decoration, jewellery as gesture, jewellery as invitation, jewellery as product, nature as jewellery, jewellery as process, jewellery as film.
Eight visual artists share their view of the wearable object through cinematic representation.
Participating artists: Nadja Buttendorf, Clementine Edwards, Angela Geisenhofer (APHER®), Katja Köditz, Sophia Mainka, Yuka Oyama, Rebecca Thomas, Jing He

Poster design by Molly Dyson
Left to right: Katja Köditz, APHER®, Sophia Mainka
Left to right: Jing He, APHER®
Yuka Oyama
Sophia Mainka
Nadja Buttendorf
Left to right: Katja Köditz, APHER®, Sophia Mainka
Jing He
Clementine Edwards
Left to right: Rebecca Thomas, Nadja Buttendorf
APHER®, Yuka Oyama, Clementine Edwards
PHOTOS BY: Stefan Freund
supported by:


Come join the club!  🔪  🥨

Breakfast-boards / Frühstücksbrettchen printed with original art work.

This project has been set up to support artists, with the major part of the profit from each board sold going directly to the artist.
Used as a chopping board or just like a plate for serving, these high quality/scratch proof boards are made in Germany from sustainable materials.
Bring some art into your kitchen!!!

check out the collection here —> the.brettchen.club

and the instagram here —> @the.brettchen.club




Brettchen from Jonah Gebka @jonahgebka w: jonahgebka.com
© VG Bild-Kunst, Bonn 2020
Human Puppets
Gartenlaube der Kunst
Am Bogen / Ecke Rathausstr.
85521 Ottobrunn
15.11 – 15.12.2020 – (extended until 15.01.2022)
(As part of the 1 year program titled 'dear animal' organised by Gartenlaube der Kunst.) 'gartenlaubederkunst'
"Why do we keep some animals as pets while we eat others?
It's a known fact that some farm animals are more intelligent than our favoured cats and dogs. Pigs come to you when you whistle for them and they love to be petted just like a dog does.
But billions of animals suffer at the hands of humans every year in the meat and dairy industry, yet household pets like cats and dogs continue to multiply at an unprecedented level and are treated in the Western world as human companions; our human puppets.
Unlike our favoured pets like cats and dogs the farm animal will live its entire life in an intense farming system and is unable to express its normal behaviour. Their life spans are cut short, their living conditions are inhumane and cruel and these animals are purely processed like manufactured commodities.
In 2019, 59.7 million pigs, cattle, sheep, goats and horses were slaughtered in Germany. In addition, 703.4 million chickens, ducks, geese, turkeys and other birds were also slaughtered.
(source: Statistisches Bundesamt/Albert-Schweizer-Stiftung)
EU regulations stipulate that a pig weighing 50 to 110 kilograms needs just 0.75 square meters of space. Based on these figures and the size of this glass house I calculated that almost 8 fully grown pigs would live their entire lives inside this small and suffocating space. (266cm x 221cm)
The empathy we have for particular animals over others is such a paradox in our society today that the system continues to fail billions of animals while it favours others.
This absurd process comes down to a persons unwillingness to accept responsibility for their own actions as a consumer. On one hand we love our cat or dog and treat it like part of the family, yet on the other hand we consume the flesh from a chicken or a cow without even considering its life.
We need to find compassion for all animals to end the suffering of the selected few.
This installation represents the animals humans have chosen as their friends and companions. Made to look like an expensive marble monument to our pets I am hoping to highlight this extreme paradox in human behaviour. It is my hope, as a conceptual artist that this work makes you think more about the plight of 'the other animals' that humans treat in an insufferable way for their own consumption." – Katie Jayne Britchford
eurospar supertip
2019 – film
This film was made during my residency in the north of Italy in the summer of 2019. (Longega A.I.R – South Tyrol, Italy.)
Using the vast Dolomites as the landscape,
I imagined a world where nothing living had survived;
only dry sun bleached rocks and the continuous journey
of a few lonely plastic products,
rolling and rolling,
never ending.
Video stills © 2019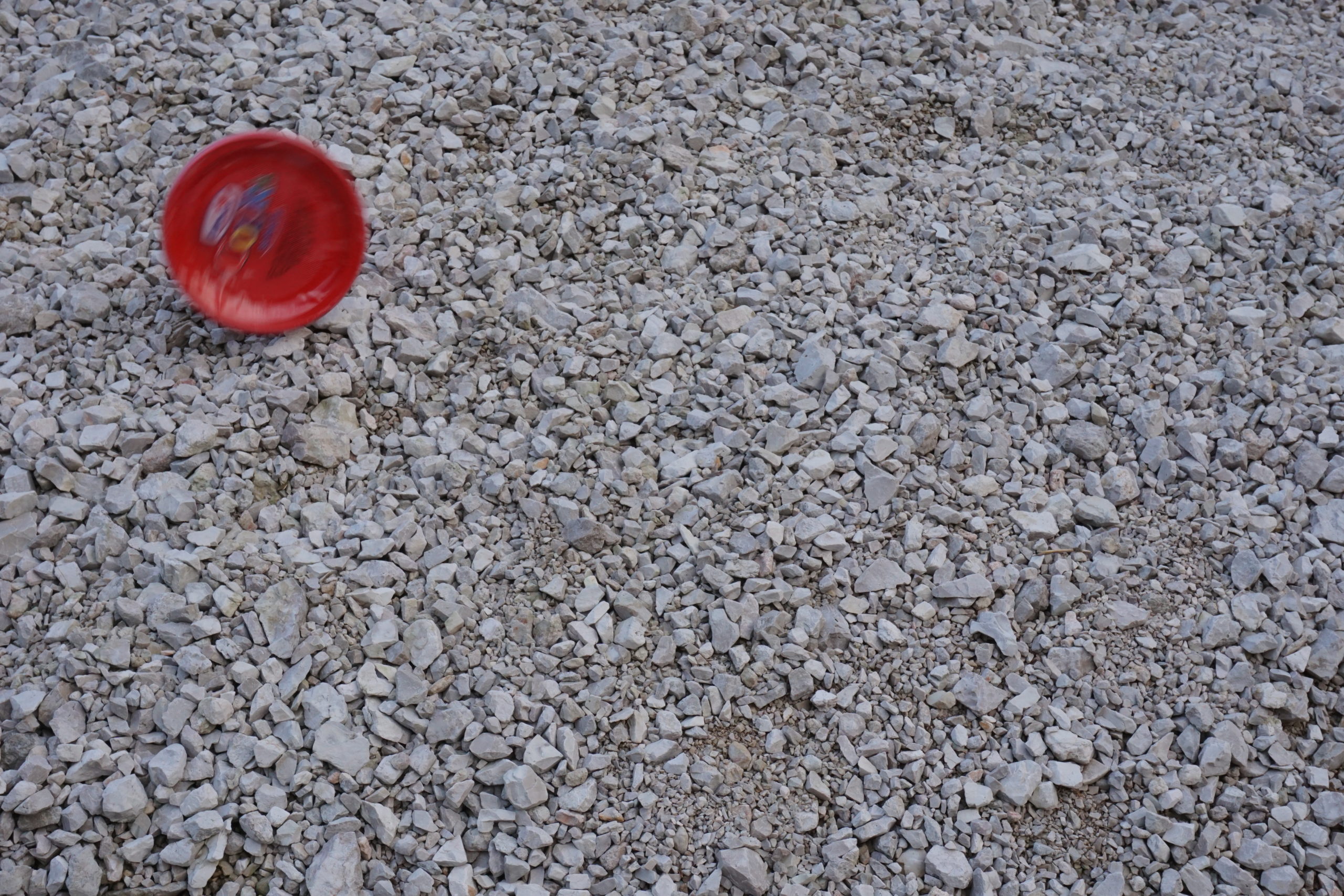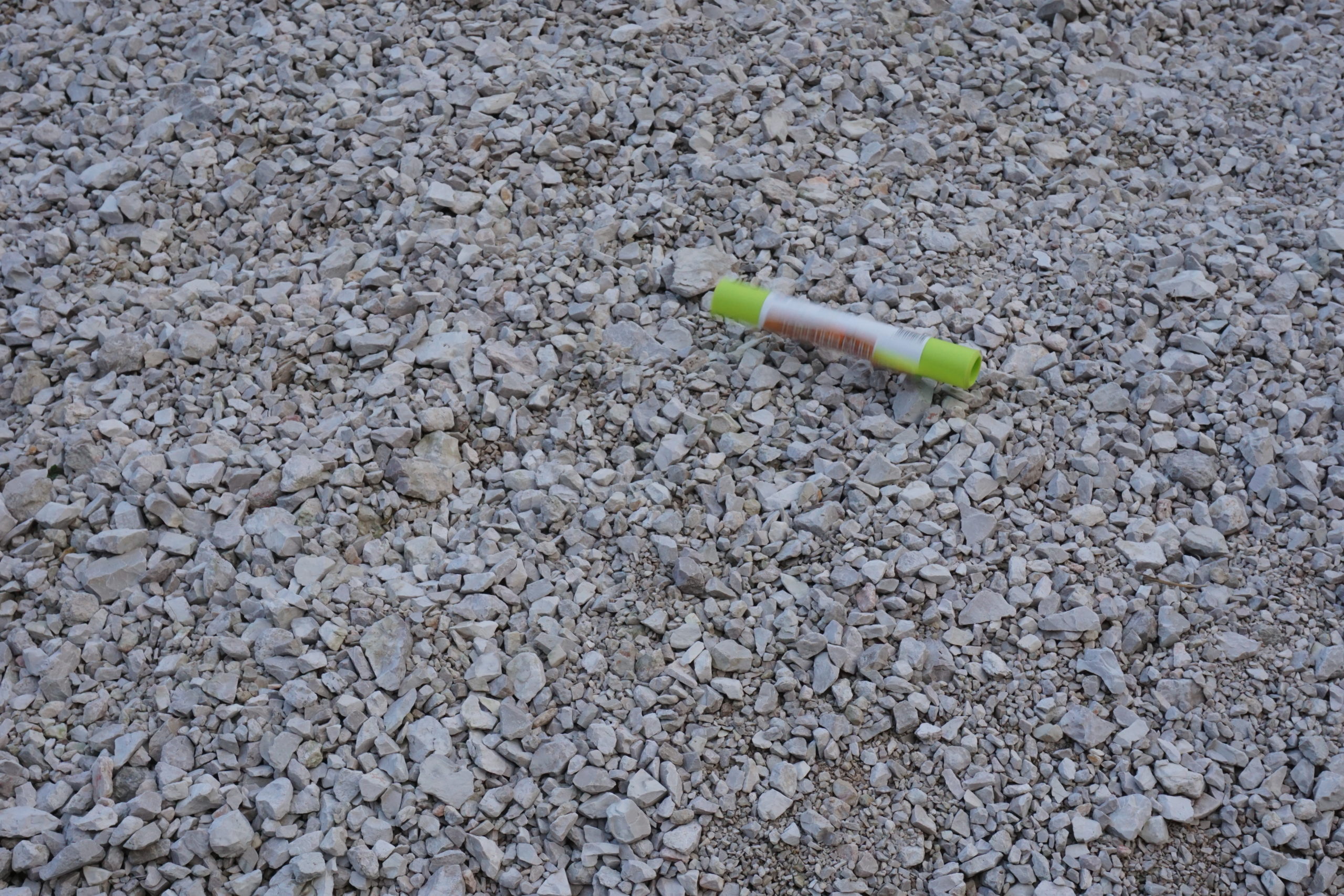 jewellery-not jewellery
Galerie von Empfangshalle + t156
Theresienstrasse 154 & 156, Munich, Germany
Opening 9th March 2020, 19:00.
with Performance at 20:00 by Kyrill Constantinides Tank. 
10.03. – 15.03.2020
14.03.2020, 10:00 – 18:00 'Skin Job' All day performance by Max Weisthoff.
A multi-disciplinary exhibition that attempts to blur and break down the boundaries between contemporary jewellery and art: Sculpture, media, painting and performance artists come together to create art pieces with jewellery, art pieces about jewellery and of course jewellery as art pieces.
This exhibition opens a broader conversation in regards to how we define jewellery in an art context.
Participating artists include:
Niko Abramidis & NE / Lina Augustin / Kyrill Constantinides Tank / Jonah Gebka / Susu Gorth / Florian Haller / Barbara Herold / Florian Huth / Maria Justus / Simone Kessler / Sophia Mainka / Judith Neunhäuserer / Ursula Oberhauser / Paula Leal Olloqui / Florian Rautenberg / Ivo Rick / Cordula Schieri / Anne Seiler / Thomas Silberhorn / Wolfgang Stehle / Neringa Vasiliauskaite / Stela Vula / Peter Weiss / Max Weisthoff
@empfangshalle
@_t156_
photos by Florian Huth and Katie Jayne Britchford

Flyer image 'Die komische Kette unserer Musiklehrerin'
© Kyrill Constantinides Tank
t156 + Galerie von Empfangshalle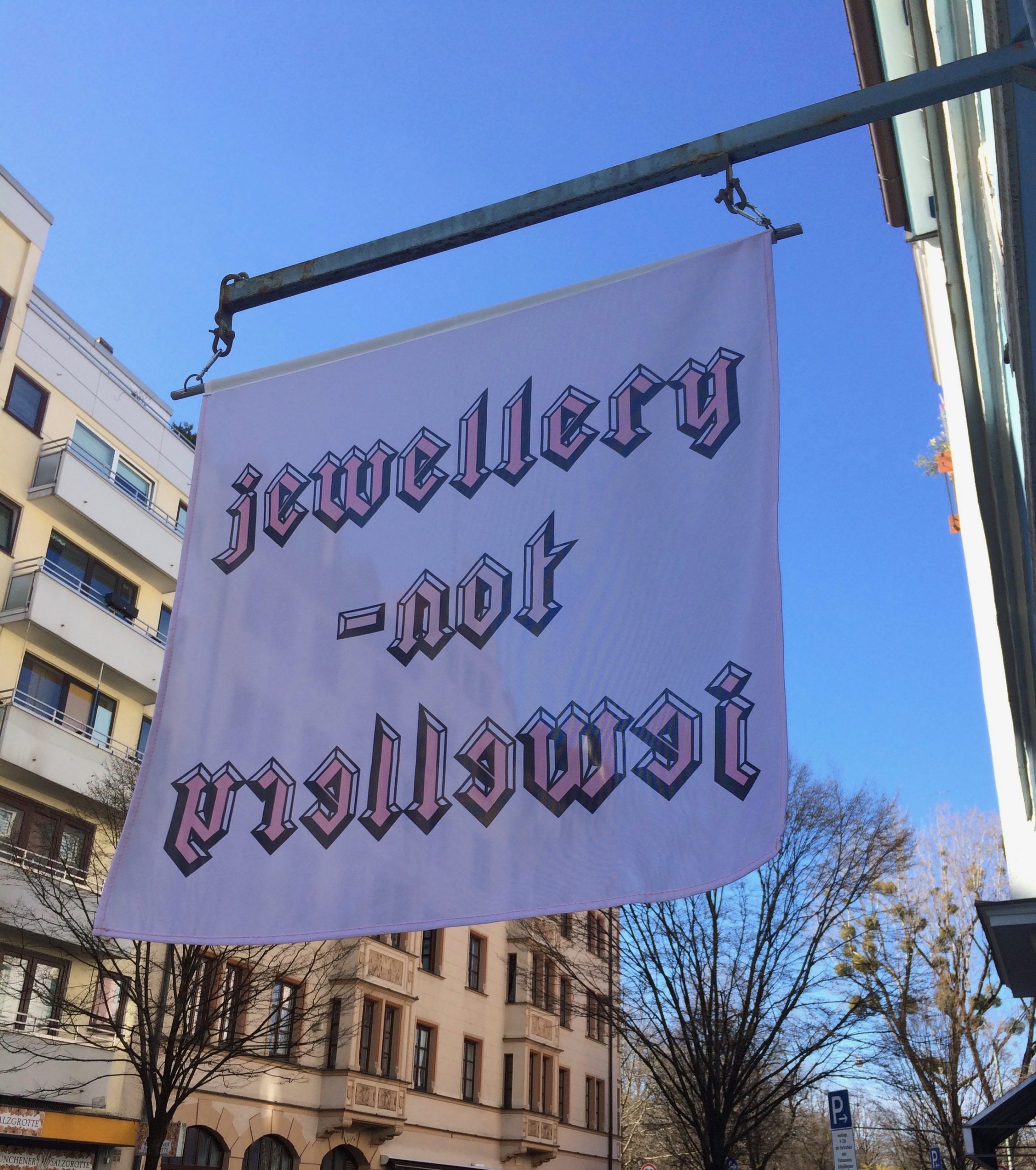 Galerie von Empfangshalle
 
t156
Neringa Vasiliauskaite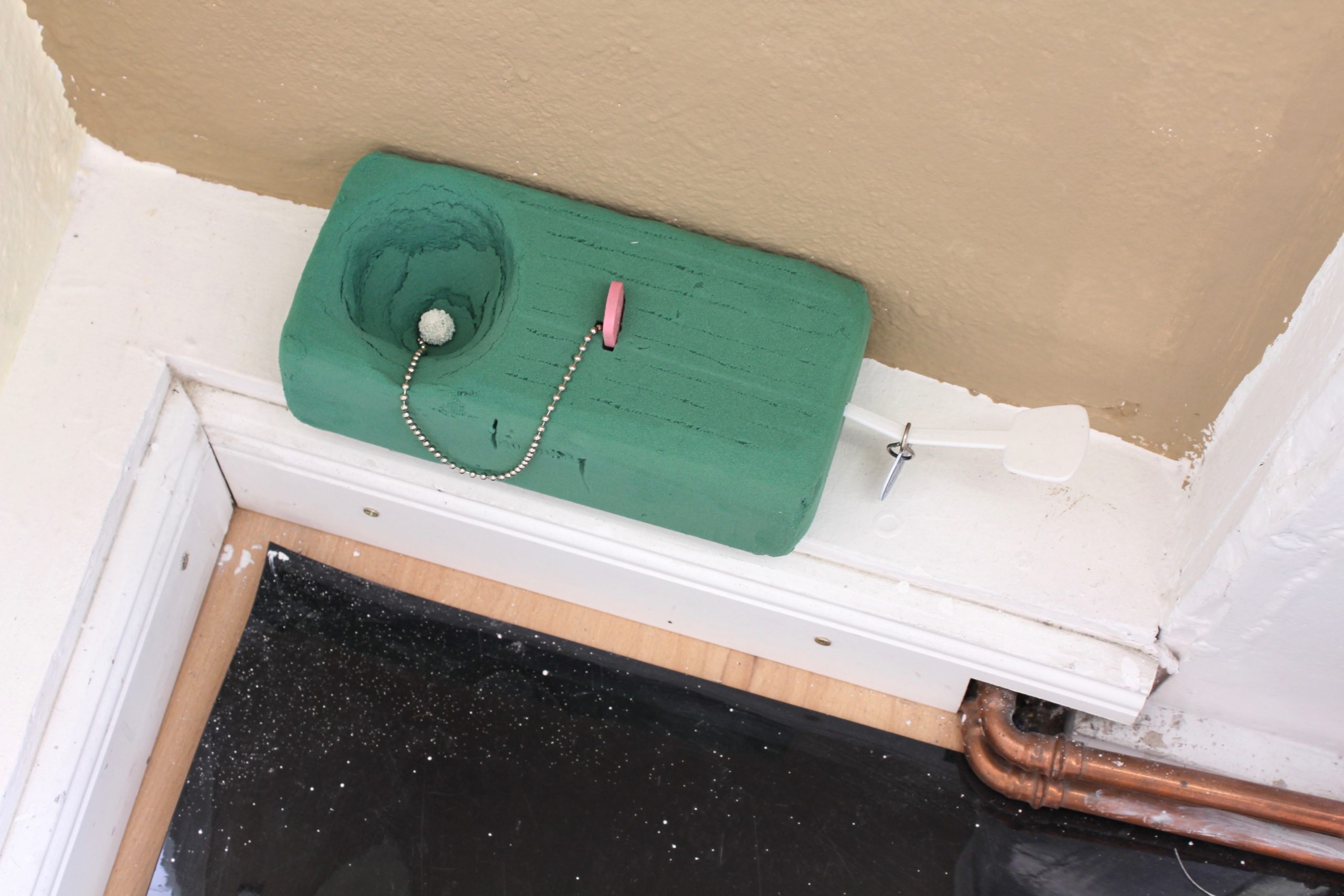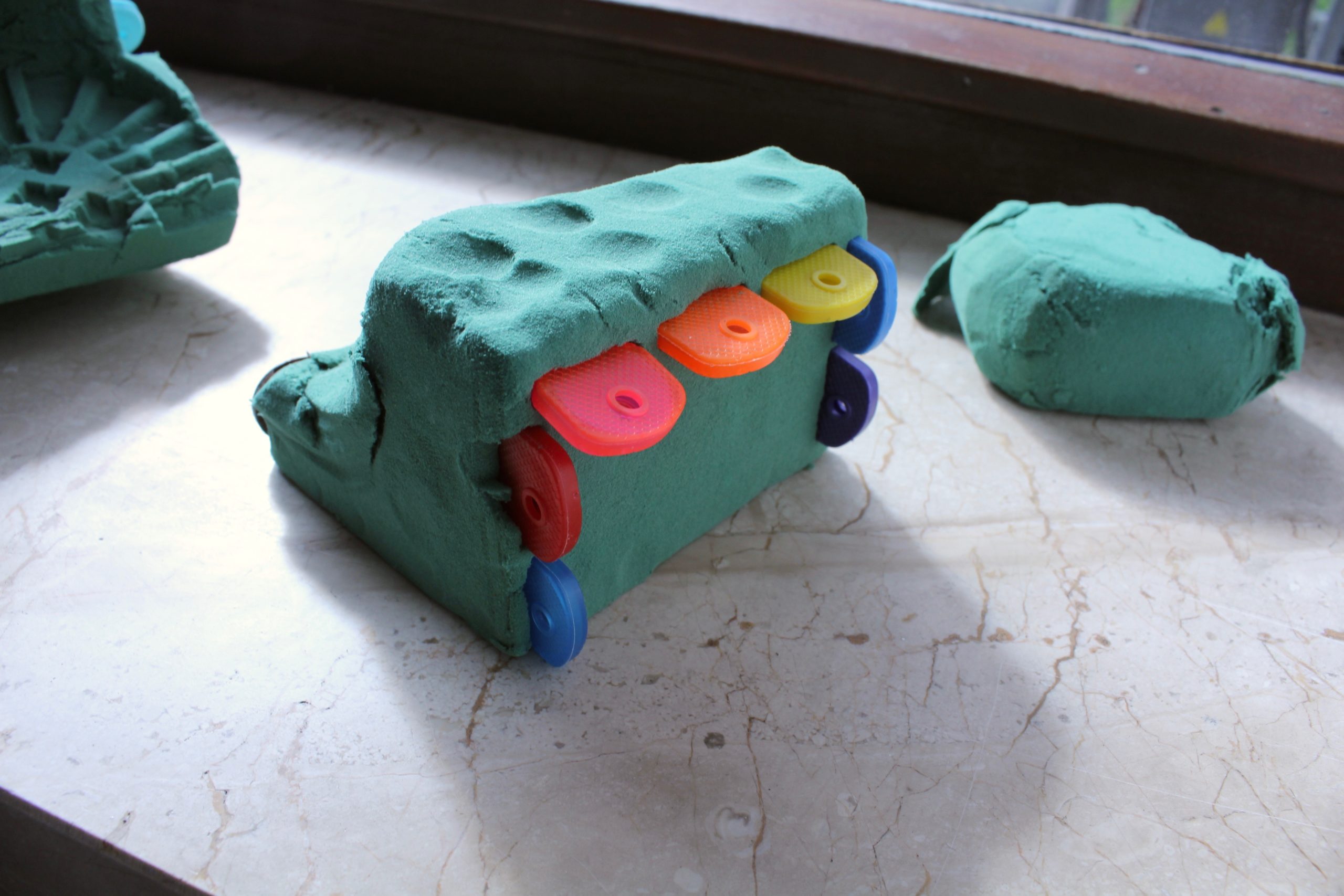 Sophia Mainka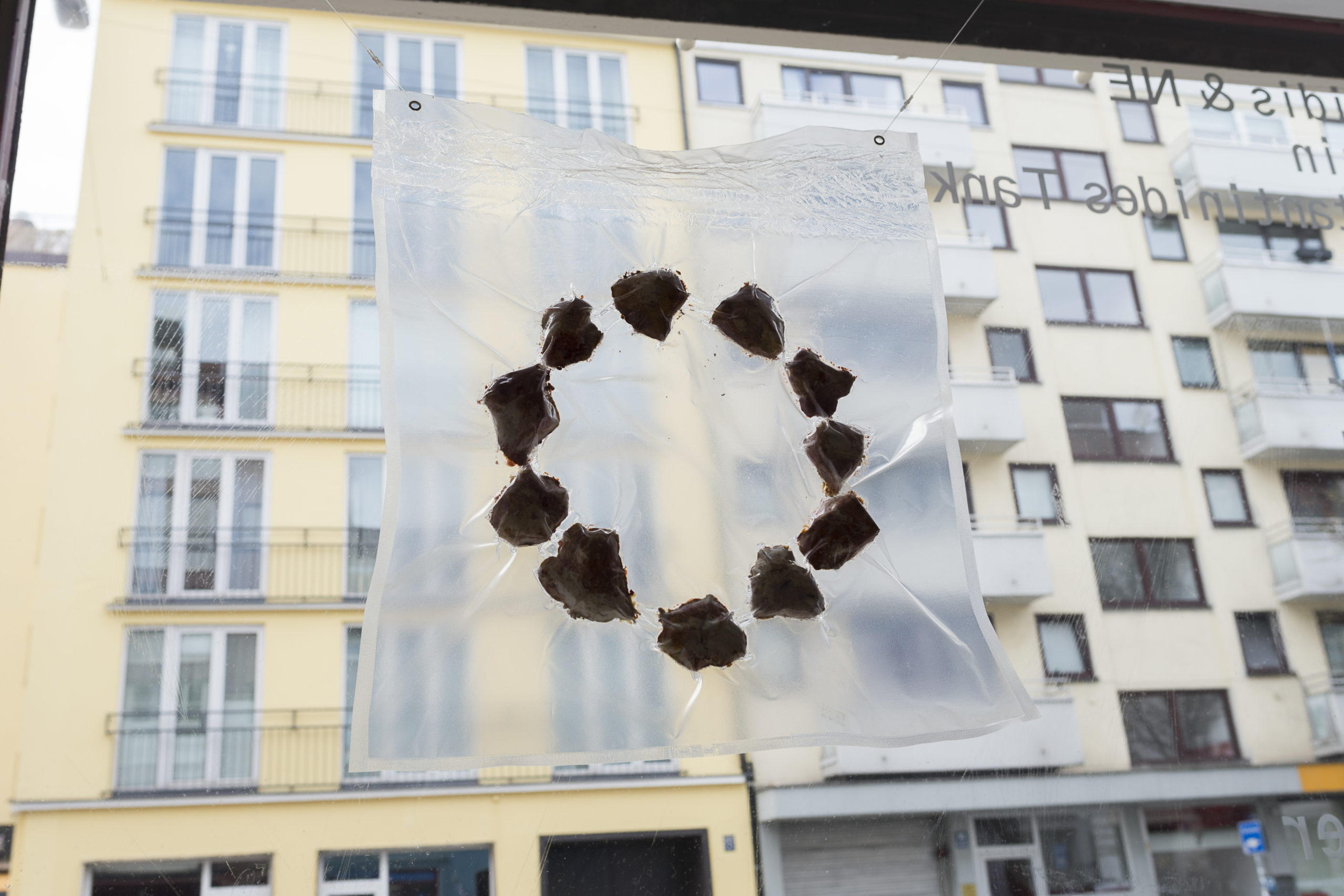 Simone Kessler
Susu Gorth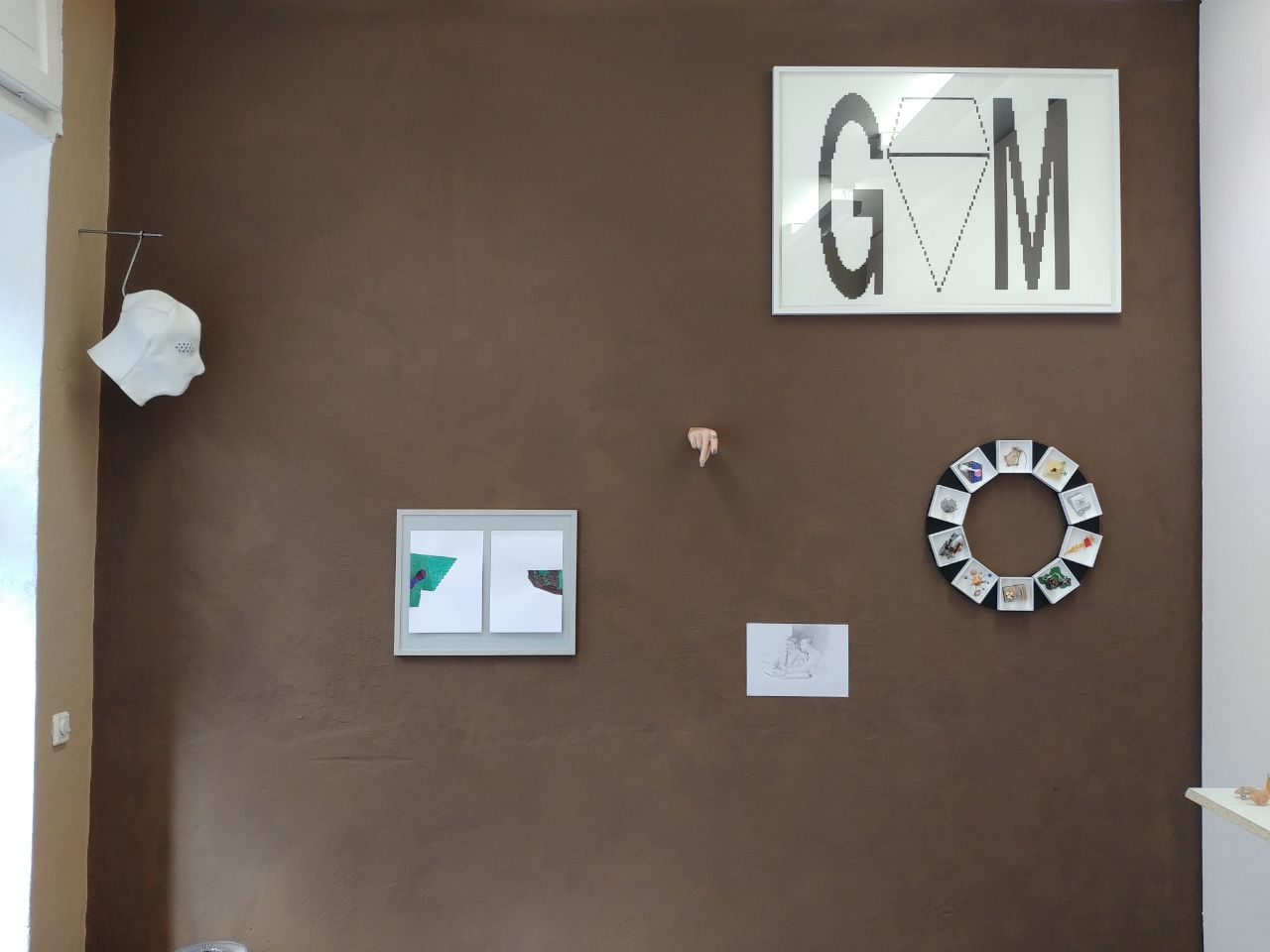 Anne Seiler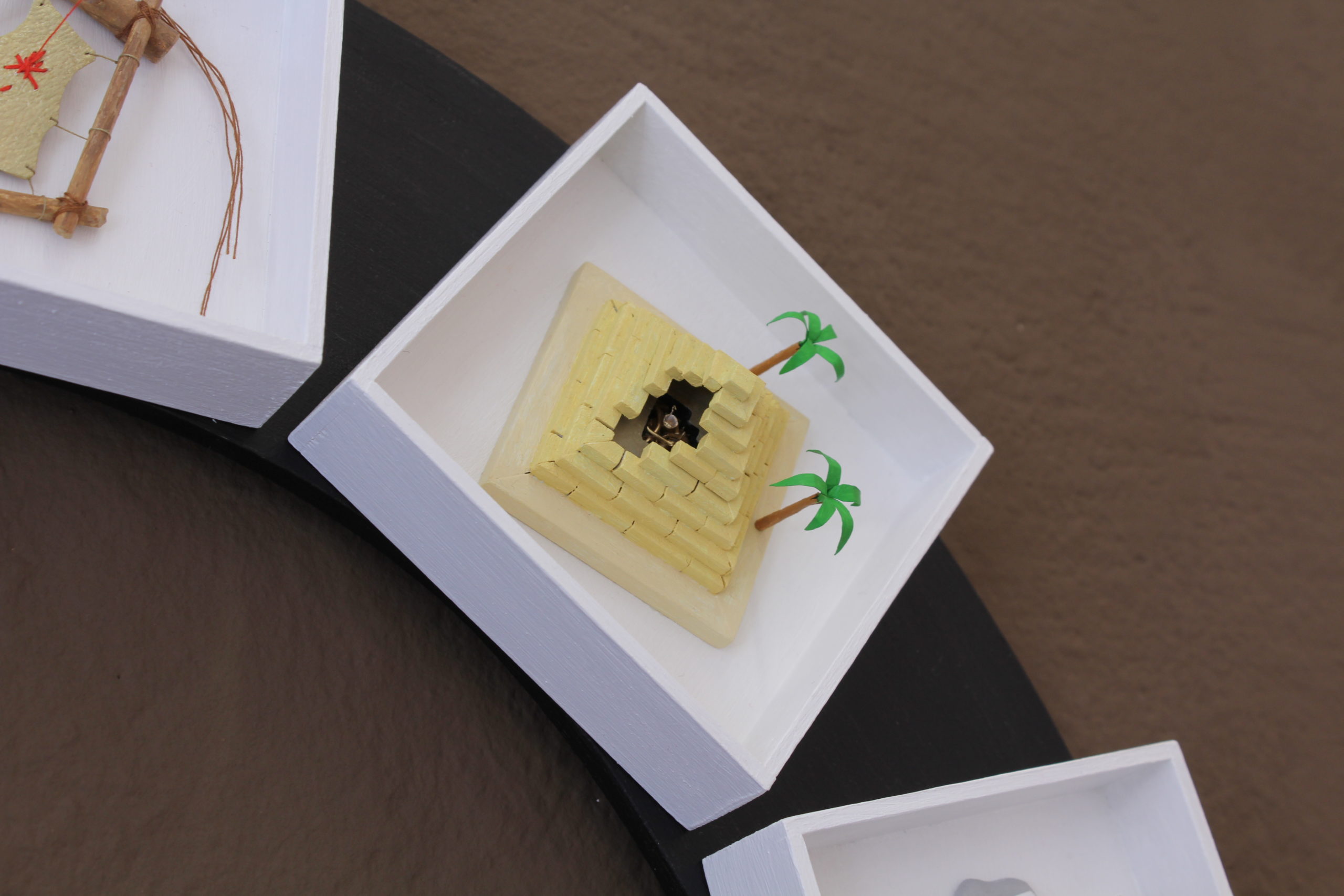 Florian Rautenberg
Ursula Oberhauser
Barbara Herold
Cordula Schieri
Wolfgang Stehle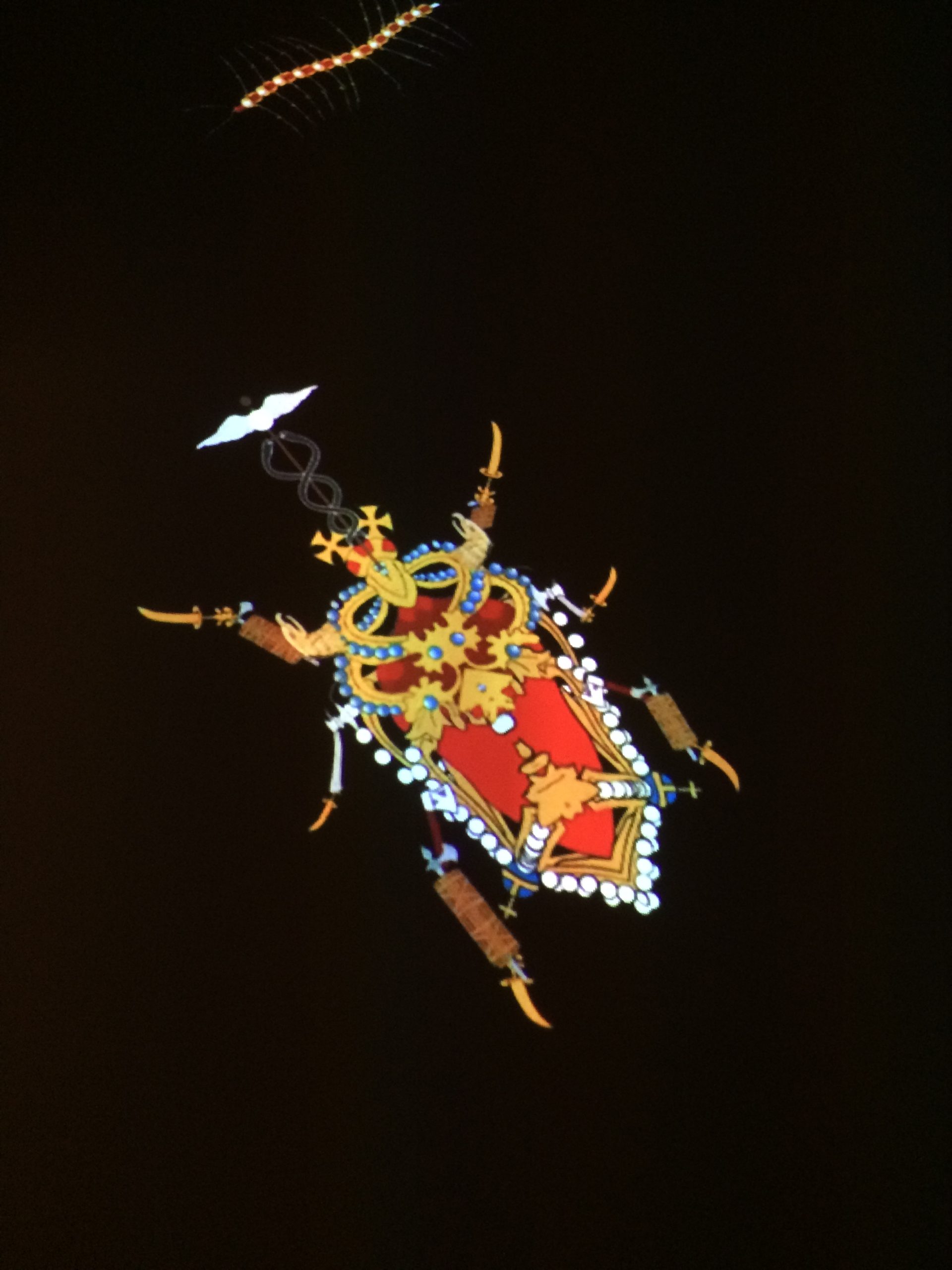 Stela Vula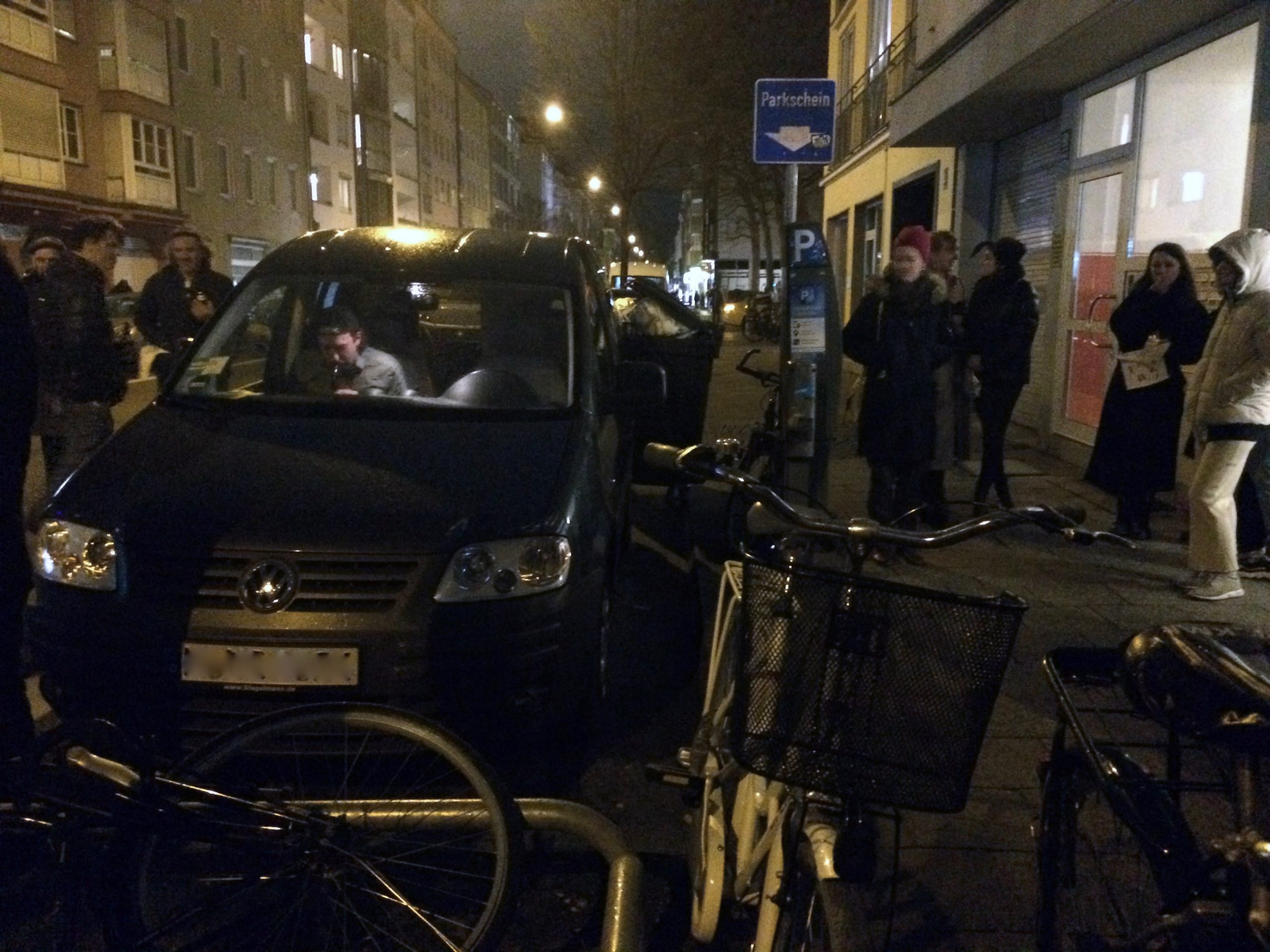 Performance by Kyrill Constantinides Tank
Performance by Max Weisthoff